HOW TO USE OUR DIRECTORY
Welcome! In this tutorial, you will learn how to manage all necessary aspects of our website. If, after you have completed this online guide, you still have questions, please contact us for help.
First you will need to register to get access to certain areas.
Register - You will need to find the Register link located at the top of our Homepage. Fill out the short form. Note: Remember your user name and password. They are case sensitive. You must have a valid email address to participate on this site. Note: Listings can only be made from a computer. You can not log in from a mobile device.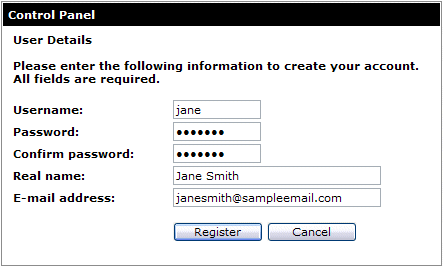 Then you will receive an email with a link to follow to activate your account.

Once you have followed the link you received via email, your account will be active and you may log in from a computer only.
User Control Panel - Table of Contents:
| | | | |
| --- | --- | --- | --- |
| | Business Directory | | Classifieds |
| | Price List | | Invoices |
| | Restaurant Menus | | Account |
| | Coupons | | |
Our website may offer other content that does not have a training guide available here. Example: Auto Sales and Real Estate work exactly like classifieds. If you need help with any other aspects of our website, please Contact Us for assistance.